Residential Programs
FIITJEE (Tamil Nadu Region) offers a unique blend its flagship JEE/NEET training program and a conducive learning environment with comfort through its Residential Programs. FIITJEE's Residential Programs are offered at
FIITJEE Sriperumbudur Centre
FIITJEE Coimbatore Centre
FIITJEE Sriperumbudur
FIITJEE Sriperumbudur is a residential campus located in the lush green campus of Maharishi International Residential school (MIRS Campus). FIITJEE Sriperumbudur is well known for producing extraordinary result in JEE, KVPY, NTSE and Olympiads year after year since its inception. The students here get the benefit of being trained, monitored and groomed by FIITJEE teachers both during school hours and after school hours. This unique benefit along with FIITJEE's long proven Pattern proof teaching methodology which ensures that even if the pattern of JEE exam changes, students will be well prepared to answer it as basic concepts for each subject are taught fundamentally.
The sprawling campus has every amenity required by students to live in comfort and focus on studies. With facilities like air-conditioned accommodation, gymnasium, swimming pool, sport facilities etc, makes staying exciting. It is a great place for students to thrive their dreams to excel in JEE and other competitive exams.
Facilities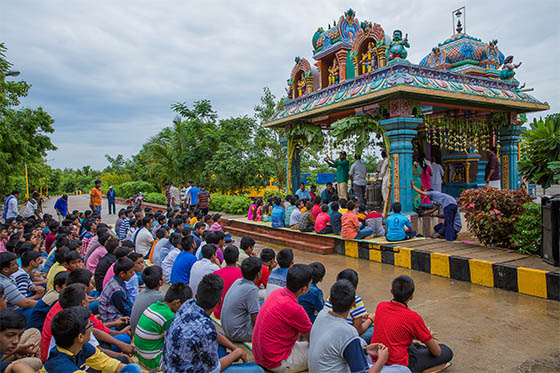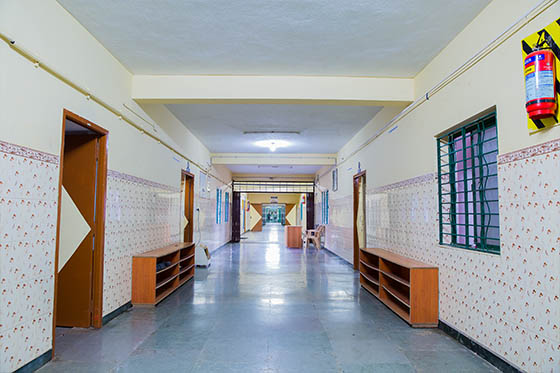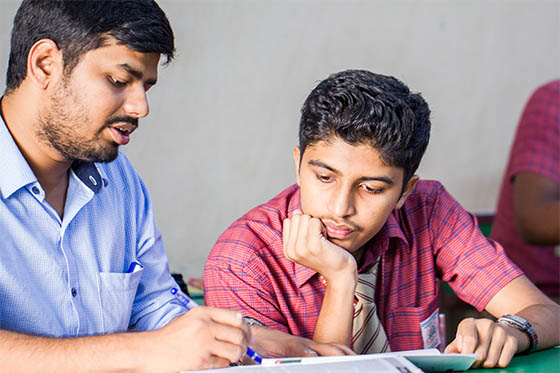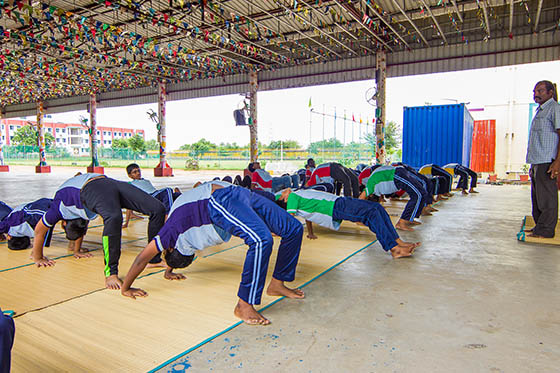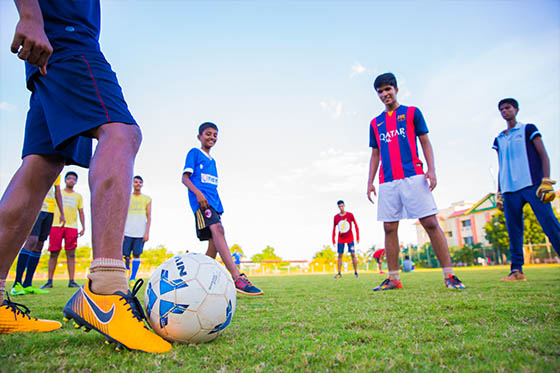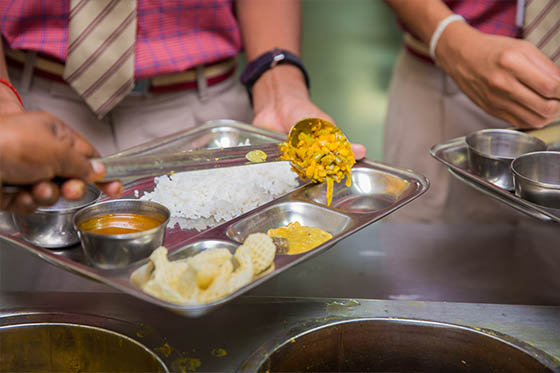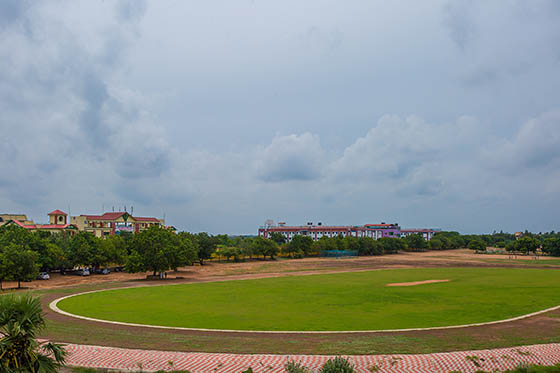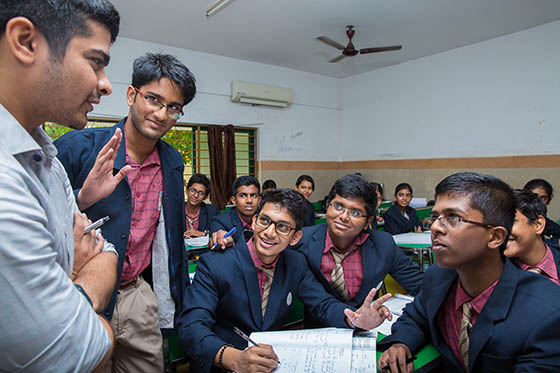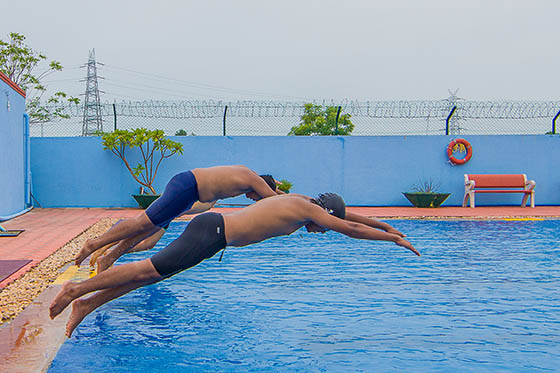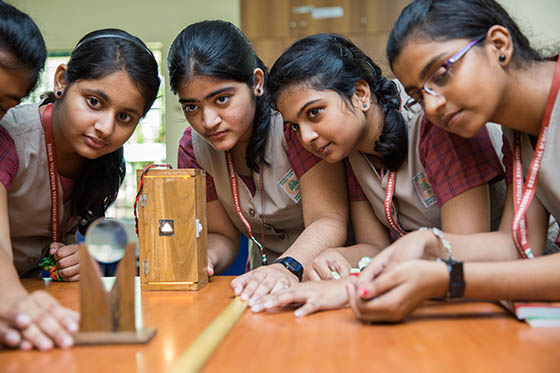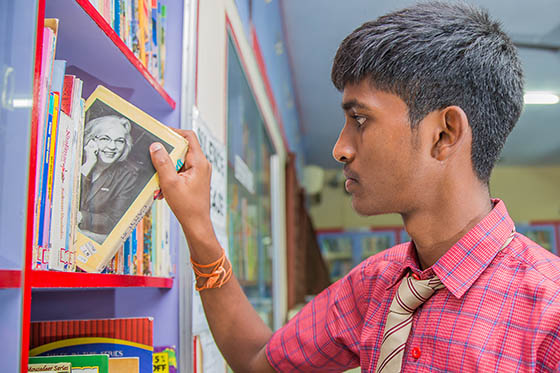 Accomodation
In order to facilitate the stay of the Students, an excellent Residential Accommodation is provided for both boys and girls in separate Hostel Blocks which are Spacious, Air-conditioned and Well Furnished.
The Hostels offers a comfortable living environment with utmost care and love under the Supervision of Male Warden for boys and Female Warden for girls. The security arrangements are also monitored and a full-time counselor will cater to the needs of the Students. Campus medical facility with an in-house doctor and a pretty secure environment for children
Education
The aim of FIITJEE Residential Program is to impart quality education with special emphasis on all round personality development accomplished through the introduction of the Science of Creative Intelligence and Transcendental Meditation along with Public School Education based on CBSE (Central Board of Secondary Education) Curriculum.
FIITJEE Sriperumbudur has a large pool of teachers
FIITJEE teachers provide students with personalized attention and guidance as they keep a close eye on each student's performance and provide regular doubt sessions to clear concepts.
Students get the best of study material and questions to practice. The practice question and study material provided cover all topics ranging from difficulty level to easy ones.
FIITJEE uses a pattern proof teaching methodology
With regular tests and analysis, one gets to measure their performance regularly basis which improvement can be made.
Personality Development class trains the students on 21st Century skills.
Courses of Studies
FIITJEE Sriperumbudur offers the following Schooling Programs in Residential Mode


(For students of class X going to XI)


(For students of Class VIII going to IX)
All Programs Follows the CBSE Curriculum
Extra Curricular Activities
To develop the Total Personality of students, the School provides a wide range of extra curricular activities such as outdoor and indoor games, like hockey, basketball, cricket, volleyball, Kho-Kho, Shuttle Badminton, Athletic events, Chess and Carom, Table Tennis, Tennis, Billiards and Snooker, Skating etc. Gymnasium and Swimming Pool also forms part of the physical and mental ability development. Talent and Skills of the Students are brought out through various clubs, Western & Indian Classical Music, Band Instruments like Guitar, Violin, Trumpet, Flute,Tabla and Key board
Faculty
Consistent with FIITJEE Standard of excellence, the faculty comprises a team of carefully selected and highly qualified teachers passed out from prestigious engineering colleges like IIT, NIT & BITS etc .who have a proven record of meritorious accomplishments to their credit. The Teacher : student ratio is according to the norms prescribed by the Board.
Benefits of Joining Residential Campus
Study under the comfort and safety of big Residential schools saving precious time in commuting.
Effective teaching prepares students for all the Competitive Examinations like IITJEE,NTSE,KVPY,OLYMPIADS etc.
Our Residential School gives utmost importance for Character building of the students as Character bestows Wisdoms in life. It develops inner personality and makes one shine as an outstanding Student. Character also purifies the heart and soul and enables one to visualize God.
The Students are taught to develop faith in themselves, humility, guarding the sacred body which is the temple of God, integration of thought, word and deed and developing the cult of discipline, devotion, dedication, determination and discrimination. Teachers live with the students, to be a source of strength to make them ideal citizens of the country.
School provides a conducive environment and the opportunity for every student to realize the full potential of his/her own consciousness in order to live his/her life fully and successfully.
It makes the students to inculcate high moral, ethical and professional standards of life and carve out their own future.
The Institution prepares the students to meet the growing challenges found in higher education, business, industry, government and social needs of our nation and installs in them the spirit of service in all walks of life.
Air conditioned Classrooms, Hostels and Hygienic food provide a conducive atmosphere for studying peacefully.
In depth doubt clearing sessions, concept recap classes, evening study hours to clear the doubts of the students.
One to one sessions every Sunday by our expert faculty members.
Motivational sessions by IITJEE / NEET Toppers to help the students achieve their goal.
Self Study under competitive environment as all the students study under one roof.
The qualitative and value based education is taught to students through Transcendental Meditation, Pranayama and Yogasanas in addition to Bhagawad Gita, Upanishads, Vedic Scriptures and Ithikasas.
School infuses Leadership qualities, Self-confidence, Courage of conviction and Sense of responsibility and to explore their innate talents and potentials through ample opportunities in a wide variety of Co-curricular and Extra-curricular activities, such as sports and games and through various units like Scouts and Guides Movement, NCC, JRC, NGC, NSS, Club Activities, House System, Music, Cycling and Dance Classes, School Band and Competitions.
FIITJEE Sriperumbudur also offers integrated programs with residential facilities in association with our associate schools at Trichy.

For Accommodation Plans & Other Details Call : 8010891089 / 9677177712.
Residential Program @FIITJEE Coimbatore
FIITJEE Coimbatore offers Residential facility for its students(Male students only) pursuing their dreams of joining IITs, NITs, Premiere Medical colleges and other premier institutes of Science, technology and Medicine.
Lavenders Springs is a Posh complex of 16 Air-conditioned spacious flats. Well furnished, sylvan surroundings, serene atmosphere for studies, equipped with playing area and homely food. The Complex is located adjacent to the associate school, saving precious travelling time.