We at FIITJEE understand the needs of a student who is residing away from his home, the need of a home. We understand when a student is preparing for competitive examinations, what kind of mental stress he goes through. When he comes from his tightly packed schedule of school/FIITJEE classes he requires a comfortable environment to relax, hygienic and nutritious food to keep him mentally and physically strong, comfortable and good environment to study and more than all that he needs somebody who can listen to him, somebody who can understand his pain, somebody who can support him and somebody who can guide him. Of course most of us have also been in the same situation some time back.

We understand the difficulty of our students to prepare for IIT specially those who do not reside in Kochi. Our endeavor is to provide them "Maximum" at a reasonable cost. We understand that in order to fulfill their desire to get into IIT they need to work very hard and they deserve to have a comfortable stay in the hostel.
We in FIITJEE provide the world class hostel at a very reasonable price. We have different hostels where we provide students the best facilities in an air-conditioned environment.
We have the following hostel arrangements in Kochi.

FIITJEE Hostel – TD Road
School Hostel, Perandoor Road, Elamakkara.
FIITJEE Hostel – TD Road
We understand that many students do not want to study in groups and prefer to study in a silent room. In this hostel we have provided both the comforts. A more personalized room and a separate study room to the students where they can do much better concentrated studies.
In order to help them for better academics and proper rest we have air conditioned the entire hostel. This hostel is situated at the same building of the study centre and offers spacious comfortable stay. Hygiene and tasty Kerala as well as South Indian Food. The monthly charges in this hostel will be approximately Rs.9600/- (inclusive of Food and all basic facilities).

Hostel Layout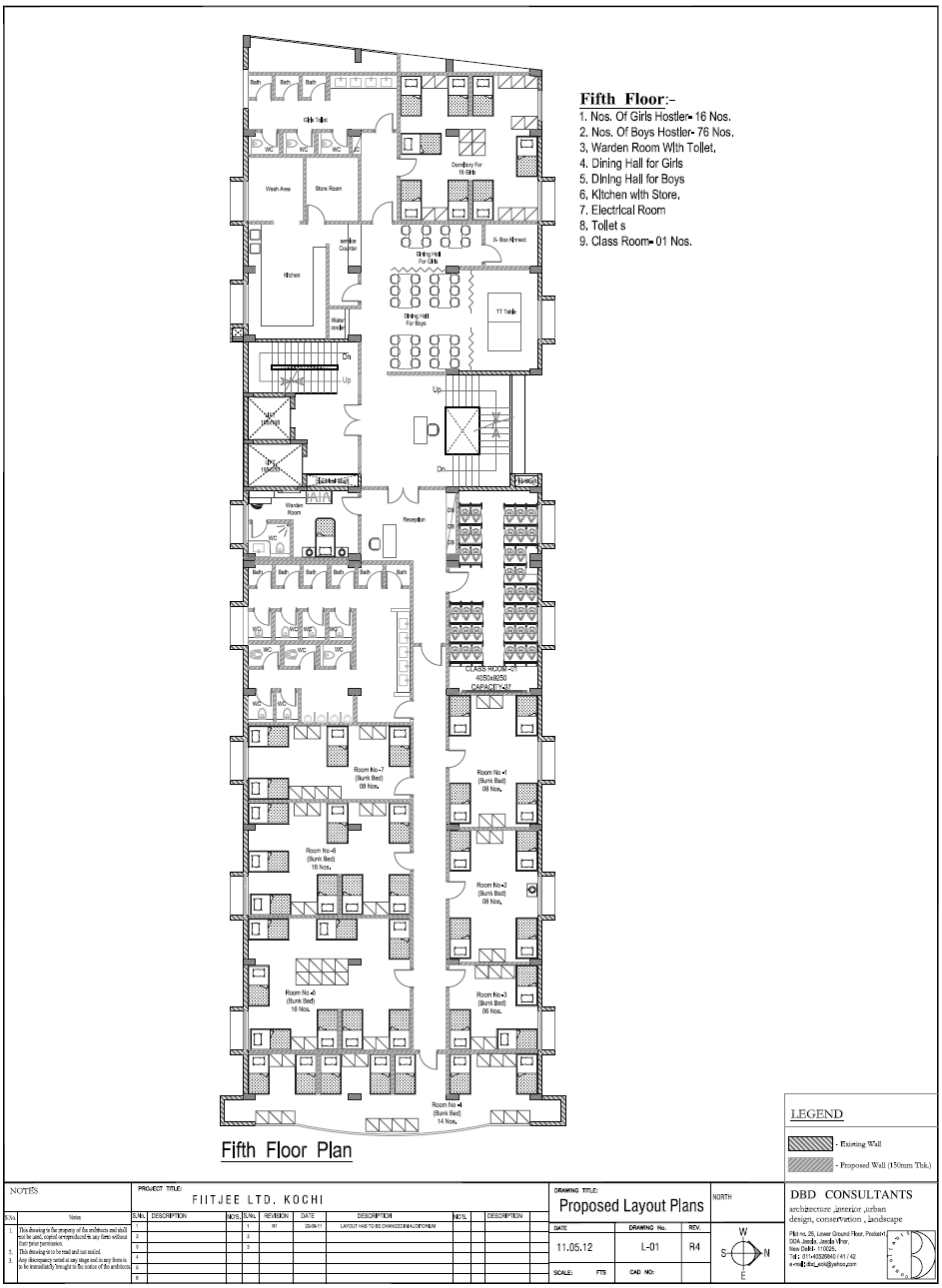 School Hostel, Perandoor Road, Elamakkara
In association with a reputed CBSE School in Kochi, FIITJEE is offering Integrated School programs for students going to class 9 & 11. This School is approximately 2 kms away from Kaloor. The School Hostel is surrounded with lush greenery. The School has Airconditioned classrooms and well furnished Hostel. There is a separate Study room for FIITJEE Students. Facilities for Yoga, Meditation etc Hygiene and tasty Kerala as well as South Indian Food. Play ground and various indoor games to keep the students physically fit. The monthly charges in this hostel will be approximately Rs.5000/- (inclusive of Food and all basic facilities)